Why I'm Over the Love Island Women Tearing Each Other Down
What I Wish the Women in Love Island (and Women Everywhere) Would Stop Doing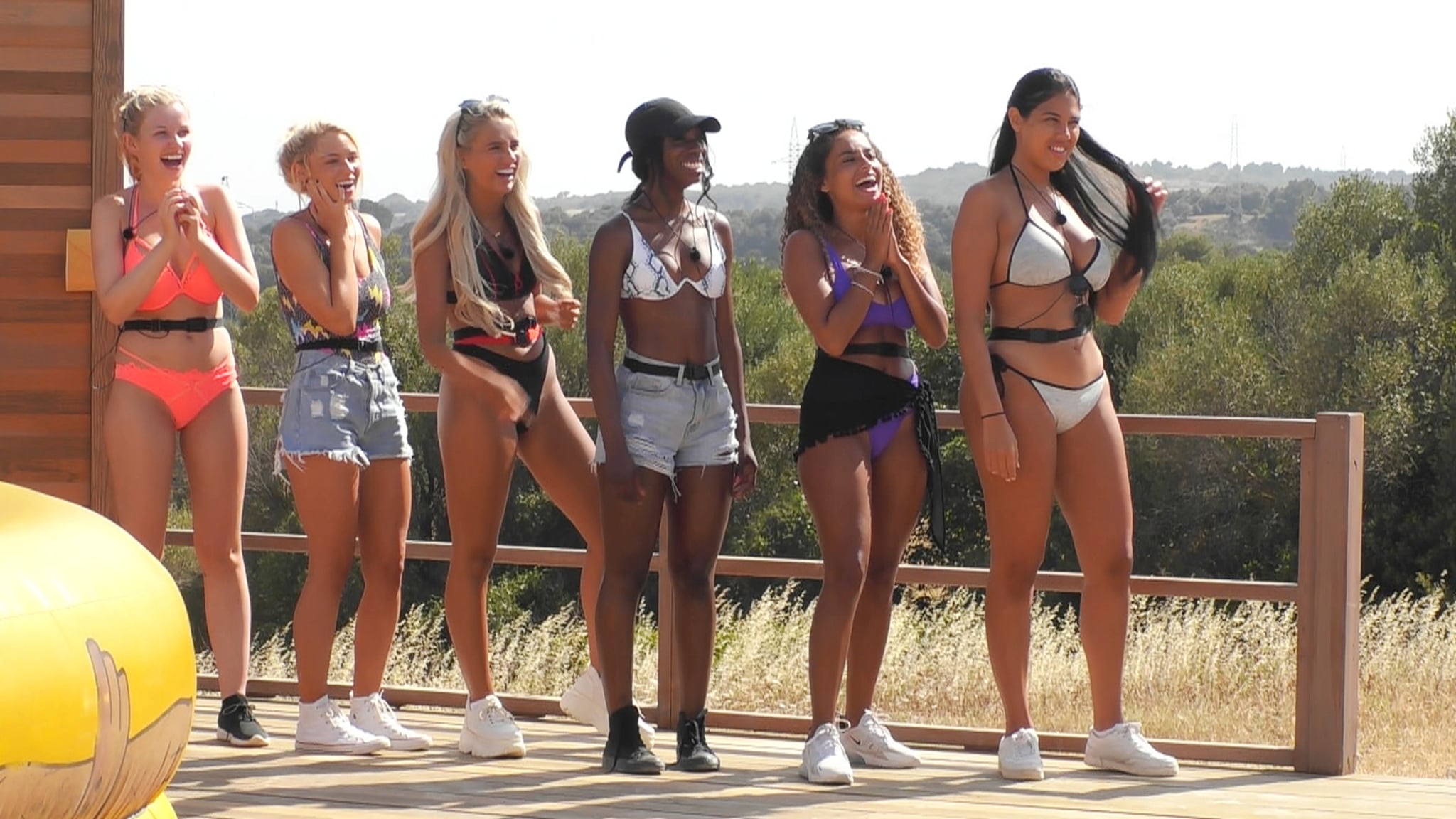 I'm not a Love Island fan, to be frank. I'm not even a huge reality TV fan, which doesn't help me the least bit when it comes to a spare room ad or work water cooler chat. I have a few reasons: the general lack of diversity, the big time investment (props the dedicated bunch on the sofa dead on 9 p.m. every evening), and then there's the fact I don't think it always sets a particularly good example for young people.
Don't get me wrong: I like lighthearted TV, too, but when it comes to reality television where people's emotions are so clearly affected and sometimes exploited for our entertainment, I have hesitations.
I've watched more of Love Island this year than in previous ones thanks to my flatmate's gentle nudging. There's an overarching theme I've noticed (particularly in episode 9 and 10) that extends very much into real life: female intra-sexual competition. By definition, female intra-sexual competition is a consistent subconscious obligation for women to compete over a potential partner or job, for example; in the context of Love Island, this specifically means promoting the troubling idea that straight women must compete with each other to "win" a boyfriend.
The reaction to Elma and Maura entering the villa (or as Love Island named them, "the two hot new bombshells") was such a clear example of this unhealthy competitiveness. The pair walked into the villa, said "Hi boys," and Amber shot back within seconds saying, "Alright you confident sh*ts." Another example was a comment made toward Maura when she was simply walking around. "She's literally strutting," one of her fellow castmates sneered. This mean attitude, muddled in with jealous comments such as "Oh frick, they're actually really hot," create an intense combination of self-consciousness and rivalry — a feeling all women know too well.
Now, I'm not saying competition isn't healthy and unavoidable, but what I'm saying is that we don't need (or at the very least, should be aware of) being malicious to one another, or making cheap shots at other women, with the aim of nabbing a space of our own. We might be led to believe otherwise, but there really is room for us all. There are enough jobs, enough projects, enough partners. We don't need to jealously pick apart other people's faults or appearance in order to get what we want.
Jealousy is an integral part of Love Island's success and so is monogamy (well, that's up for debate). The whole point of the show is for the contestants to compete for a spot with their desired partner, so one-upping each other is part of the game. But whereas both genders experience the competition, the men don't belittle each other the same way women do. The women on the show seem to get cutthroat, making personal, verbal attacks about each others' appearance, traits, and personality (at least, this is how the show is edited to appear). It's not just evident to me, either. Danny was clear to emphasise in episode 10 that his welcome to the villa as a man was vastly different to Elma and Maura's. "The laughing thing, what was that about? I just know that when I came in, I was really nervous, and I got made to feel at home straight away", he told Yewande, noticing the hostile reception for the girls.
Female intra-sexual competition is nothing new. There are countless theories and studies that explore the interactions between women, especially when it concerns competing for a potential partner. One theory explained in an article on Psychology Today notes, "cutthroat female competition is due mainly to the fact that women, born and raised in male-dominated society, internalise the male perspective (the "male gaze") and adopt it as their own." The same article suggests that "as women come to consider being prized by men their ultimate source of strength, worth, achievement and identity, they are compelled to battle other women for the prize."
This feeling is particularly prominent on reality TV because appearance and personal brand building are, in essence, the reality stars' jobs. But it always comes back to the women who are battling to be the most superior — not that they're, in any way, to blame. Men and women tackle these feelings of worth or lack thereof in different ways. "Men try to derogate their rivals by disparaging their economic and physical strength, while women criticise the age, appearance, and character of their opponents," wrote Noam Shpancer, drawing on evolutionary psychologist David Buss.
What I do wish the women in reality TV would stop doing is promoting this notion that belittling other women will increase their chances of winning at whatever they have their sights set on. Love Island is lighthearted entertainment, drama is part of the show and so is competitiveness, and I'm not trying to be a bore. But I'd love for women to remember that they don't need rivalry to be their best selves. Although we're lead to believe otherwise, there's room on this island for us all.